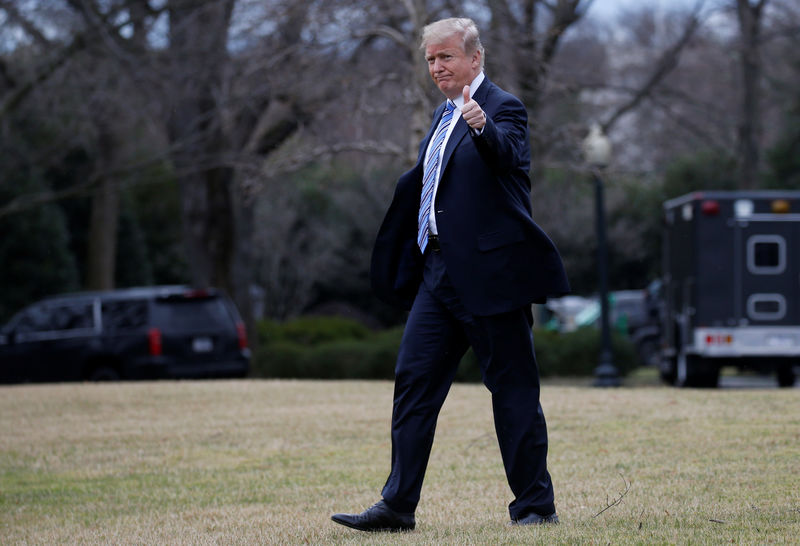 © Reuters. U.S. President Trump walks to Marine One to depart for travel to Florida from the White House
The following statements were posted to the verified Twitter accounts of U.S. President Donald Trump, @realDonaldTrump and @POTUS.
The opinions expressed are his own. Reuters has not edited the statements or confirmed their accuracy.
@realDonaldTrump :
– I will be leaving for Florida today to meet with some of the bravest people on earth – but people whose lives have been totally shattered. Am also working with Congress on many fronts. [0937 EST]
– Cannot believe how BADLY DACA recipients have been treated by the Democrats…totally abandoned! Republicans are still working hard. [0949 EST]
– Russia started their anti-US campaign in 2014, long before I announced that I would run for President. The results of the election were not impacted. The Trump campaign did nothing wrong – no collusion! [1518 EST]
— Source link:
sponsoredArticle = 'div-gpt-ad-1466339494851-0';